The concept of e-commerce is not new to us any more. Every day we are getting new and newer brand in e-commerce industry. So, the competition is getting higher in every moment. In order to get privilege in this challenging e-commerce industry we have to initiate the marketing strategy in moderate way. Besides having a lot of advanced marketing tools and strategies for e-commerce business, there are some basic issues, which are must to follow to be a good vendor in the present days. Catching the eye at first sight is one of the most important and influential strategies which should be maintained properly to be a successful on-line vendor. It doesn't matter whether you are selling goods or service; you have to represent your product attractively which will inspire the customer to learn a bit more about your service or goods. Here, comes the point of proper image management for successful on-line business. The image of same goods can be represented in different ways, but what will make you and your company special, is how you are representing your product's photo. Is that special with comparison to your competitor? Is that providing some extra message to the client instead of just showing the image? Is that making your website or advertisement more eye-catching? Is that a real and reliable representation of your goods? Is that showing a complete dimension of the object? If, "YES" is the answer, you are on right track and you can proceed to the next phase of your marketing strategy. Remember, building castle on the air is not a good idea which can offer you only frustration instead of your desired profit or success. Therefore, we emphasize on proper post production or image editing before using those on web and we call this technique as "e-commerce image optimization". This article is going to concentrate on different types of website image optimization techniques which can be a good guideline for the beginners to keep their e-commerce on right track as we assume that the old and successful e-commerce vendors are already adopting the technique.
Yes, success is here and success is there, it's just flying over my head and beside your neck; we know not what exactly is the rules of success, we can only try the best to catch it and cherish in our lives. Being working in on-line business industry for more than six years I am suggesting the following e-commerce image optimization techniques for the best output from my own point of view.
Capture the Image at Its Best:

The first step is to take the shot of your goods. Remember, this step is considered as the most important step since you can achieve more than 70% out of this step to prepare perfect visuals for your website. The setting is very important in this regard. Prepare the studio with professional knowledge and technology. The lighting and background selection of the studio is very important. You can choose off-white background and using natural light can be a good idea. If you don't have your own studio you may go for a professional studio. Yes, the camera is also important. You should have different affordable options for your product photography. Have a look on some photography blogs to have a good idea in choosing the best one for you. Here is a good article on studio set-up, which can be helpful for arranging your own photography studio.
Enhance the Image with Professional Hand: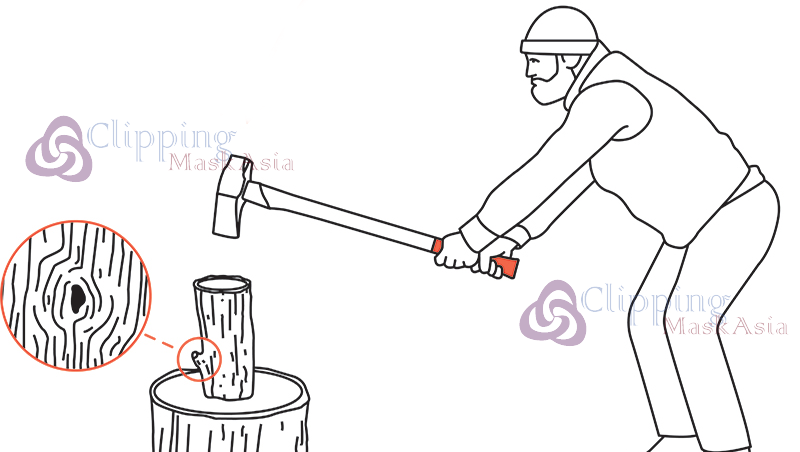 In this step you have to look for attaining the rest 30% to make it perfect for your purpose. This step can keep you ahead with comparison to your competitors. Make an eye catching image to initiate the sell and to be a successful e-commerce administrator. You can attain the goal by applying certain effects to your photo depending on the type of image you are dealing with. We can have a good idea on e-commerce image optimization by going through some common types of e-commerce photos.
Beauty Products with Models: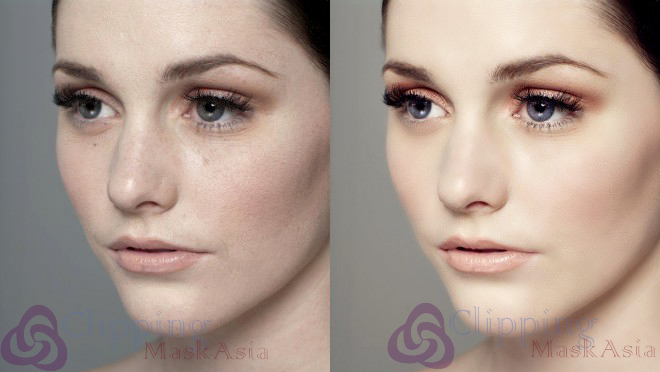 If you are advertising beauty or cosmetics products, you must represent your models seamlessly. You may start with proper light effect while editing the image. Adjust bright/contrast first then go for inner colour adjustment like channel or level adjustment or even selective colour. After attaining the best colour effect let's go for skin retouch and skin tone. You should not make the skin too flat without texture. Work on eye, teeth, lips and hair separately. Finally, you are prepared to post the photo for your website.
Furniture, tools, accessories, gaming aids, bag, footwear, sun-glass, etc.:

In case of these types of products you have to apply proper background first, which can be pure white background(R, G, B: 255, 255, 255) or anything nearer. You can do it with the help of Photoshop clipping path, which is also known as deep etching, photo cut, photo clipping etc. The Photoshop pen tool is the best tool to get the desired background in. Then, you may need to apply natural drop shadow or mirror effect to make real connection between the object and the background. You may try with any of these two. Adjusting slight bright/contrast can be effective as well.
Garment/clothing/outfit Item:
Applying pure white background is also smart in this case as well. What you need to do extra in this case is to represent the outfits more lively. You can add slight 3D effect easily to meet the need. Suppose you are going to show a jacket without dummy on your website. You should manipulate the neck, sleeve and bottom of the jacket to create the ghost effect. It will express the proper shape of the outfit that will help the customers to judge the item quickly. Slight colour correction will also make it smarter.
Save the Image for Website:
This step is also important as well because it's the only one technical issue with your image that is going to deal with your website performance. If you have slight idea on web development you will understand the necessity of light website and the disadvantage of heavy website. The faster your website will load after each click the better the experience of the visitors. So, there is no substitute of using light image on your website. Before saving the edited image you have to adjust the image size and ratio as per your requirement. Then save it for web from the option of your Photoshop. We always prefer JPEG (web format) if transparency is not needed.
If all the steps are maintained properly you should be done with your e-commerce image optimization, which must offer you enough advantage in selling your merchandise over your website. More than seventy percent of an e-commerce website is just image. So, there should not be any compromise with getting the best photos for your website while it's not just a website it's your superstore.