Photo manipulation is frequently used for different purposes like printing and publication, e-commerce image optimisation etc. Clipping Mask Asia has mastered the art of photo manipulation. If you need to outsource your image manipulation work please upload the files and submit a quotation request form to get the price and any other information.
What is Photo Manipulation?
According to the University of North Carolina at Pembroke, " Photoshop manipulation is the act of altering a photo using computer software to improve the look, beauty and readability of the image. Frequently it's difficult for a viewer to differentiate between a manipulated image and reality"(quoted from the university official web blog).
In other words, image manipulation is the process of combining different photos into a single one to create a new one that will riddle the appearance by altering the reality. There are different types of photo manipulation.  Let's see some example of photo manipulation.
Why Photo Manipulation:
Recently image manipulation has been very popular in fashion and product photography industry. Sometimes, picture manipulation is done just for pleasure but sometimes it is done for commercial purpose. Can you imagine a girl riding on the back of wild tiger? Yes, that is possible by the use of this technique. This type of manipulation is aimed for pleasure and fun. However, it has great application in commercial industries. Neck joining, ghost effect, supernatural visualization are the most popular application of Photoshop manipulation. The manipulated images are frequently used for e-commerce website, movie making, poster and advertisement.
How to do IMage Manipulation:
Photo manipulation is a subtle and creative work. In order to do it properly it requires enough skill and expertise. Clipping Mask Asia has numbers of well experienced dedicated designers who are accomplishing the task frequently. For the beginners it's very urgent to know the use of some basic Photoshop tools like pen tool, stamp tool and eraser tool. Having great command on these three tools is the prerequisite condition of doing image manipulation. Knowledge of color correction is also very helpful to create an awesome manipulated image. If someone fails to maintain each and every step of photo manipulation properly it will be completely fake and the image will lose its appeal. Here, I am referring to some urgent tips for image manipulation.
Some Urgent Tips:
First suggestion is to read tutorial and to practice. There is large number of online materials on how to do photo manipulation. Just google it and thousands of pages will appear with their suggestion. You don't need to follow all the suggestions. Just follow the ones which seem easy and convenient to you.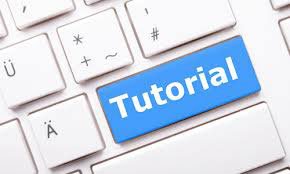 You can start with stock picture manipulation since it is easier than fashion photos. Get all the required images to start with. Here, you will need the font shot of a garment hang on a dummy, the helping shot and desktop ready with Adobe Photoshop CS6(any version of Photoshop starting from CS3 will serve the purpose).
Please cut out the subject very precisely. You should apply hand drawn clipping path to crop the image properly. If the quality of the image cutting out is not quite good the original background will bleed around the subject on the manipulated background that will make the image fake. It is also very important for joining process.
 Use eraser tool and stamp tool very carefully around the manipulation line to combine the borderline seamlessly. Make sure that, no visible distinction between the manipulated elements exists any longer.
Be careful about color adjustment. If the elements, taken from different photos, have different color setting like one is light and another one is dark, it's must to adjust the color so that all the elements match properly to create a single one.
Then observe the image very carefully. In most of the cases you need to create drop shadow to make the photo natural. Identify the light source and apply consistent shadow for every element that must align with the identified light source of the image.
Texture is also another very important aspect of photos. Apply slight texture to certain part of the image or apply it on the overall image. Be careful of applying the appropriate texture otherwise it will be paradoxical.
Finally you can consult with any other experienced DTP to find out the flaw of your work. Then try to adjust the image again according to the advice drawn out of the consult.  If there is no flaw the appreciation you will get out of it will inspire you several times, that will come in great use for your next work.
Clipping Mask Asia recommends Adobe Photoshop CS6 to accomplish photo manipulation service. This version of Photoshop has fantastic feature of stamp tool that will come in great use while accomplishing the task. If you need any help please contact us without any hesitation.
Sample of Photo Manipulation Service: