Image Masking Service
Photoshop masking service is the ultimate solution while clipping path can't work. Clipping Mask Asia is always ready to provide you image masking service. Let's START!!!
---
---
WHAT IS PHOTOSHOP MASKING?
Photoshop masking is one of the photo editing techniques used to extract an object form its original background like what clipping path does. In real, clipping path and image masking are two different techniques, though both serve the same purpose. Usually clipping is applied to cut out the images with hard and clear edge while, Photoshop masking technique is used to isolate the images with subtle edge like hair, fur, leaves or fiber.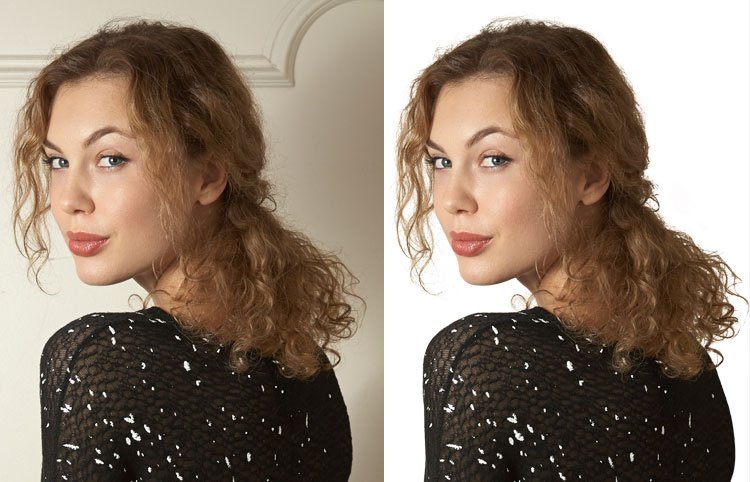 HOW TO APPLY IMAGE MASKING?
There are several methods of accomplishing Photoshop masking. It includes color separation technique, channel mask, extract tool, background erase tool etc. The strategy varies on the basis of the complexity of an image. It may require applying more than one technique on a single image while masking the image from its original background. Here, I am describing each technique in short:
Color Separation:
In this method the background color of the image has to be completely distinguished from the object color. If, the hair or fur color is black the existing background color has to be white or any other light color. If this method works, the DTP will adjust the color of the image in such a way that will intensify the difference between the background and foreground. Finally, the designers apply quick selection tool to select the object without harming any part of the image. It makes smooth and professional extraction without damaging the hair or fur.
Channel mask:
This is an awesome shortcut hair masking technique. Here, you have to see the image view from each channel separately. Select the channel, that represents the difference between the object and the background best. Then do color balance like previous. Now, press Ctrl + Click on the selected channel (windows) or cmd + click on the selected channel (Mac). It will make the selection properly. Then, capture the channel on an additional new channel layer that will create the alpha channel. Working with channel mask is a bit more difficult than color separation technique.
Extract tool:
Extract tool is also quite effective for complex hair masking. In order to apply extract tool, just click filter>extract and customize the option according to the image. Then, highlight the edge of the image and apply the action. It will erase the background and keep the foreground intact. The accuracy depends on the proper customization of the options. The designers need to be very expert and experienced to do well with auto extraction tools in Photoshop.
Background eraser tool:
This is the most popular tool used for Photoshop masking. In this case you have to create a clipping path around the solid area. It keeps the object intact, while applying the background eraser tool. This is quite subtle technique. If anything goes wrong, the details of hair or fur will be lost. So while applying this technique you have to be very careful about the flying hair. Test the hair against both black and white background. It will ensure quality work without loosing the flying hair or fur.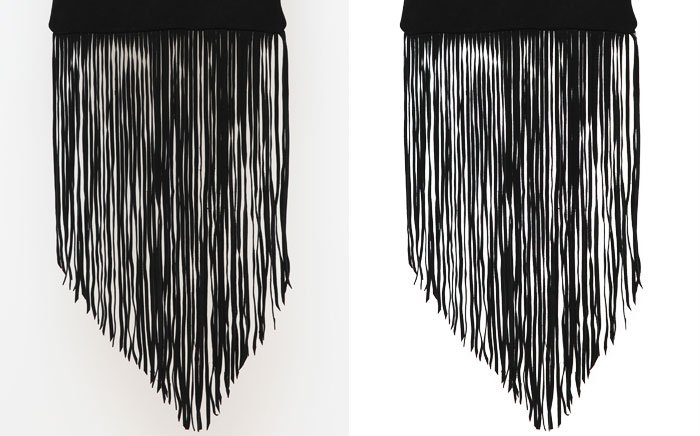 Of course, Photoshop masking service is a tricky photo editing task. It requires special expertise. One can easily know the methods but it's not that much easy to apply in practice to bring world class quality. Here, the designers have to ensure each and every details of the subtle or blurry edge like hair. Well trained and experienced designers can only assure the desired output of Photoshop masking. This is the key point that distinguishes us from any other competitor of ours. Our experienced, energetic, passionate and creative hands ensure the world class output of Photoshop masking service.
Below is a masking tutorial. It can help you to understand the process of Photoshop image masking technique clearly. Even, you can do it yourself by watching the tutorial:
---
TYPES OF PHOTO MASKING SERVICE:
Photo masking service can be categorized in terms of complexity. Normally, we classify the images in three types for making the best possible offer. The category is determined with the consideration of several things like complexity, file size, volume, turnaround etc.
---
Simple Photo : starts from 1.49 USD
The complexity of masking service depends on the hair and background combination. The image with smooth and easily distinguishable background are classified as simple photo. This type of image needs the least effort for background removal. The price for this type of photo starts from just 1.49 USD. The price actually depends of several other things like image quantity, file size and turnaround requirement. We can process around 2000 simple photo masking units. Yes, special discount is always available for large project with regular projects.
---
Medium Masking: starts from 2.49 USD
However, we consider those images as medium, which are a bit more time consuming than simple ones. This type of images have a bit more tricky background. It is not easily separable from the hair color. It may take around half an hour to process a single image of this kind. We may offer you $2.49 USD per image for large volume of masking image and regular projects. We have more than 1000 image production capacity of this kind.
---
Complex Image Masking: starts from 3.49 USD
Yes, this type of images have too much flaying hair or fur and the background is not that much smooth. The background normally has multiple colors. Hair color and background color might be almost similar. A designer has to spend a lot of time for extracting this kind of photo. Some image may take around an hour to be completed. We have to engage our best designers for this type or projects for ensuring the professional quality. The best price we can offer for this type of image is 3.49 USD per image. We can process 300-600 complex pictures per day.
---
If, you are looking for image masking service, Clipping Mask Asia can be a good option for you. We have around fifty photo masking experts, who can edit 500-2000 photos per day. Production capacity varies depending on the complexity level. We offer convenient discount for bulk quantity and consistent projects. We have developed automated system at our production house for ensuring professional quality and timely work. Of course, we guarantee complete satisfaction. We demand the payment upon satisfactory completion of any project. For quality test we offer free trial up to three images.