Both image masking and deep etching are applied for background removal.
Clipping Mask Asia can handle your deep etch and image masking requirements smoothly.
---
---
Both techniques have different other technical names as well. The other terms for image masking are Photoshop masking, photo masking, image mask, etc. On the other hand, deep etching is also known as clipping path, image clipping, etc. Though both techniques are applied for removing the background, each appears with distinct characteristics.
Photoshop deep etch is the most popular and straightforward photo cut-out technique that is created with the help of the Photoshop pen tool. A short vector line is drawn with the help of pen tool to make the selection. Whatever you will include inside the selection is included, and anything outside is excluded. Creating clipping path is not that much tough. You can easily start with it by watching one or two Photoshop tutorials. However, image clipping has some limitations. You can't apply it on all images to extract from the background. You can only apply this technique on images with a solid and clear edge, like garments, books, toys, bags, accessories, etc.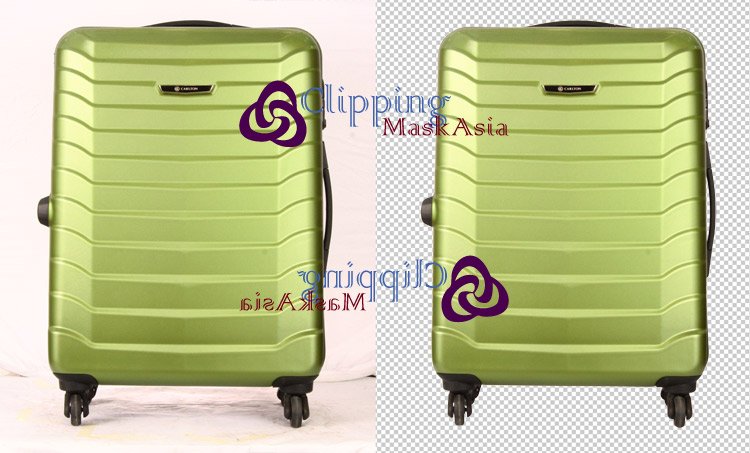 In contrast, image masking is a completely different procedure. It is a bit comparatively complex and time-consuming. The image that can't be extracted with image clipping is extracted with Photoshop masking. Any image with hair, fur, and fiber requires photo masking. Photo masking is a set of techniques, and you must select the most appropriate technique for your image according to the requirement. Even a single image may require different masking techniques as well. Background eraser technique, color separation, channel mask, Photoshop extract, etc., are the most popular types of image masking techniques. You can't just start with these techniques without that much expertise and skills.
---
Major Differences at a Glance
There are other differences as well between these two popular image editing techniques. Suppose you decide to use any professional image editing studio for background removal service. In that case, you can avail clipping path service for just $0.39 USD, while you have to pay at least $1.99 USD for the image masking service.
Clipping path can be done without the help of image masking, but you must need the help of clipping for masking treatment. Photoshop masking is more time-consuming than photo clipping.
Deep etching can be done using a single Photoshop tool (pen tool), but you have to use different Photoshop tools for hair masking like a background eraser tool, extract tool, brush tool, quick selection, color adjustment tool, etc.
If you are new to Adobe Photoshop, you should start with deep etching first. Later you may proceed toward image masking. You should learn at least three to four masking techniques to mask an image successfully. In the beginning, you may not be able to mask out the background properly, but practicing again and again, will help you to do it properly.
---
Purpose of Photoshop Deep Etch
Photoshop deep etch needed to cut out images from the existing background that allows applying any background. It's a vector mask technique that is also known as Photoshop deep etch.
If you Google "clipping path service," you will find hundreds of websites that provide image cut-out services. People unfamiliar with the photo editing industry must ask what to do with deep etching or clipping path services. The answer to the question is very straightforward. As I have mentioned at the beginning of this article. But deep etching also serves different other purposes as well. Here I will explain some sophisticated use of this technique.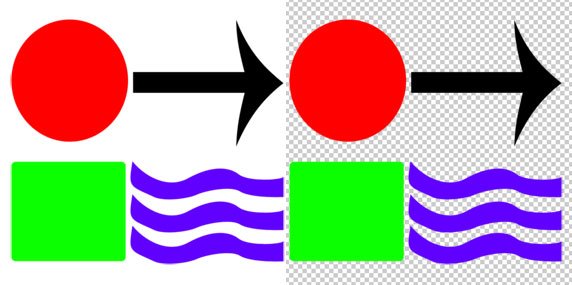 ---
To Remove Background and Objects
The first and foremost use of image cut-out service is to remove the background of an image. In the case of professional and commercial images, it's almost mandatory to use neat and clean background. To use such a background, you must first remove the original background. Then, you will be able to apply your desired background.
Secondly, Photoshop clipping path is applied to remove any unwanted parts from the image. Anything lies with the selection of clipping remains, and anything outside the clipping path is removed. This is how we can remove any wanted part along with the image's background.
---
To Accomplish Advance Image Editing:
Many studios ask for clipping path services to further enhance their images' editing. 'Multiple clipping paths' is frequently needed to accomplish advanced color correction. It allows the image editor to select each color individually and manipulate the image's color differently. You can re-color your t-shirt or travel bag into hundreds of color variants.
You may also need a deep etch to combine multiple images into one. Suppose you want to remove the sky from one image and apply a different one. Here you need clipping as well.
The retouch specialist also needs image clipping service to apply advanced retouching. Think of a ring image. It requires deep etching to do advanced image retouching. Different dimensions and surfaces of the ring must be selected while retouching the image. It will ensure smooth Photoshop retouching of the image.
Even if you want to apply professional drop shadow or mirror effect, you must need clipping path service to cut out the image from the existing background first. Then you can apply drop shadow or mirror effect to the image.
---
Deep Etching Service at Clipping Mask Asia
Clipping Mask Asia provides photo cut-out service without any pause. We are available 24/7. We have well-trained desktop publishers. They are skilled enough for any kind of image editing service, including image clipping. We maintain the quality of the clipping path with a quality control system at our production house. For new employees, we offer three months of basic training first. After completing the initial training, we arrange a test, and the qualified trainees are employed in professional image editing. Initially, they start with a deep etching service. The next responsibility turns to the quality controller.
The whole production is divided into several small teams. Each team has a team leader and a quality controller. The team leader distributes the task to different team members, and after the task is completed, the quality controller checks the quality and handover to the team leader again. Then, the team leader has a quick overview of the quality to pass for the delivery. This is how we ensure the best possible quality of image clipping.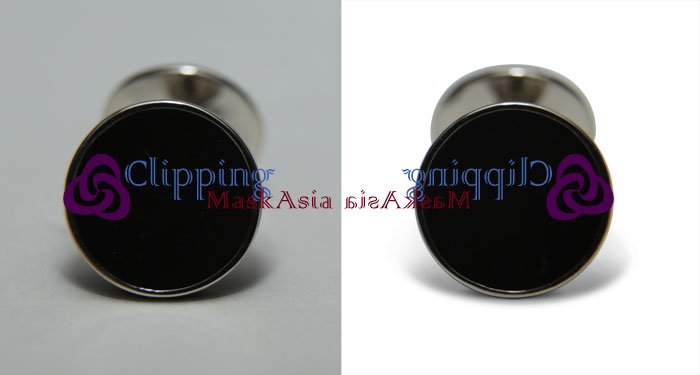 ---
Price for Deep Etching Service
Of course, pricing is another major concern for the buyer. We ensure the best competitive price. Being an offshoring image editing studio from a low labor cost area, we can cut your cost for clipping path dramatically. Depending on the quantity, complexity, and turnaround, it can be as low as $0.35 USD per image. You can get the best image clipping offer from us if you have many images. Please upload some images and submit a quotation request form to get the quotation. Our communication team will provide you with a fair price after checking the images.
However, quality should be your first priority in this case, while pricing will also determine the company's choice. Only low prices should not be a matter of concern. Sometimes, you have to pay more than the lowest rate to provide better service. We always prefer to negotiate the standard price. It enables us to invest the necessary time in image processing to maintain the best quality.