We provide deep etching and image masking service at low cost. Let's test the quality of our background removal service.
Both image masking and deep etching are applied for background removal. Both the techniques have different other technical names as well. The other terms for image masking are Photoshop masking, photo masking, image mask etc. On the other hand, deep etch is synonymous to clipping path, image clipping etc. Though both the techniques are applied for removing the background, each appears with distinct characteristics.
Photoshop clipping path is the most popular and straight forward photo cut out technique. We use Photoshop pen tool to make the selection around the subject of the photo. It creates a sort of vector line around the subject for the selection. Whatever you will include inside the selection is included anything outside is excluded once the clipping path is applied. Creating clipping path is not that much tough and you can easily start with it by watching one or two Photoshop tutorial. However, image clipping has some limitations. You can't apply it on all images to extract from the background. You can only apply this technique on the images with solid and clear edge like garments, books, toys, bags, accessories etc.
Types of Photoshop Deep Etching Service:
There are different types of Photoshop cut out services available at Clipping Mask Asia. We categorize it in terms of image type and image complexity. Today, we will discuss the variants on the basis of image type.
Solid Shape Object: starts from $0.39 Each
This variant includes most of the eCommerce product photos. It has a clear and solid shape. The designers can make the selection with the Photoshop pen tool without that much difficulty. Sometimes, we can accomplish the cut out of a simple product photo with just a few anchor points. Now, let me provide some examples of this category to make it more clear: bag, ball, pen, chair, table, cycle, car, wrist, jewelry items, bicycle, box, parcel, package, etc. 

Solid Shape Sample Photo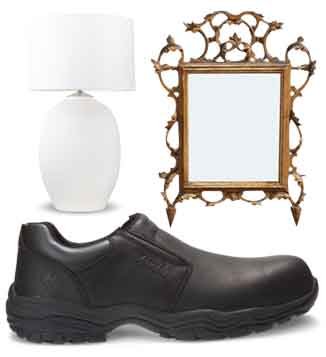 Hair Image Cut Out Sample
Deep Etching Hair: starts from $1.49 Each
Hair Cut is another popular type of background removal service category available at Clipping Mask Asia. The image with subtle hair or fur goes in this category. We apply Photoshop image masking technique here to get the best etching quality. We will discuss image masking technique later in this article for understanding the difference better. Some example of this kind are: men and women with hair and animal with fur. 
Photoshop Cut Out Service at Clipping Mask Asia
Whenever, you are in need of deep etching Photoshop service we are available by your side. Our photo cut out team is available for 24 hours in 365 days. We can process around 3000-5000 photos per day. The price we offer is determined on the basis of your image complexity, image quantity, return file format, turnaround time. We offer special discount for large volume and regular projects. So, don't hesitate to knock us to know the offer waiting for you. 
Photoshop Image Masking
In contrast, image masking is completely different procedure that is a bit complex with comparison to deep etching. We apply Photoshop image masking technique on those images which can not be extracted with clipping path only. Any image with hair, fur and fiber requires photo masking. Photo masking is actually a set of techniques and you have to select the most appropriate technique for your image by seeing the image. Even a single image may require different masking techniques as well. Background eraser technique, color separation, channel mask, Photoshop extract etc. are the most popular types of image masking. You can't just start with these techniques without that much expertise and skills.
Price Comparison:
There are other differences as well between these two popular image editing techniques. If you decide to use any professional image editing studios for background removal service you can have clipping path service for just $0.39 USD while you have to pay at least $1.49 USD for masking service.
Technical Comparison:
You can do clipping path  without the help of image masking but you must need the help of clipping for masking treatment. Generally, photo masking is more time consuming than photo clipping. Deep etching can be done by using a single Photoshop tool (pen tool) but you have to use different Photoshop tools for photo mask like background eraser tool, extract tool, brush tool, quick selection, color adjustment tools etc.
If you are new to Adobe Photoshop you should start with straight clipping path first then to proceed gradually towards image masking. You should learn at least three to four masking techniques to mask an image successfully. In the beginning you may not be able to mask out the background properly but practicing again and again will help you to do it properly. However, if you need to learn further any of these techniques please contact us without any hesitation. Even, you may choose our experts for your masking or image clipping project.