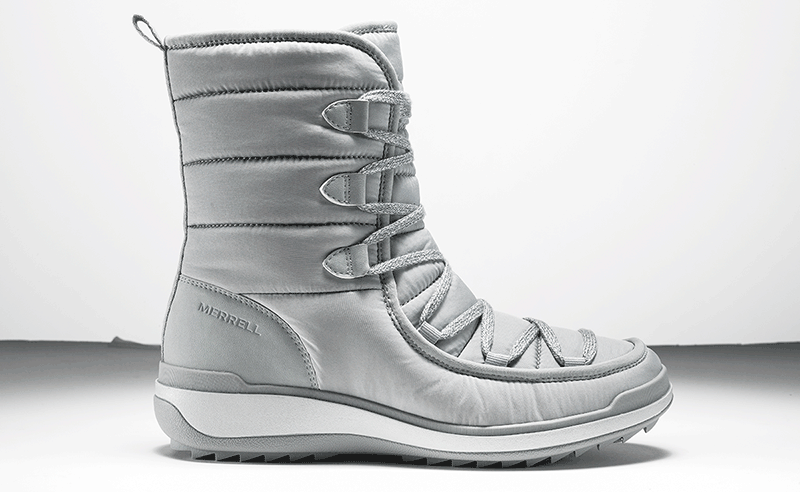 The step-by-step tutorial would illustrate how to export a GIF from Photoshop. We can use Adobe Photoshop for basic 2D animation. After creating animation in Photoshop we face a big question: in which format the animated file should be exported? Photoshop supports wide range of file formats like jpg, png, psd, pdf, tiff, gif, etc. We will show you 3 methods of exporting file in GIF format from Photoshop.
Method 01-Save Gif for Web:
If you are going to use the gif file on the website, we would recommend this method. It will provide the best compressed file for using on the web. As we know, small file is always preferred for the website. It plays an important role on website loading speed. In order to ensure the best user experience we need faster website with optimized files.
Finish your animation or editing part according to your requirements. Here is what I have done: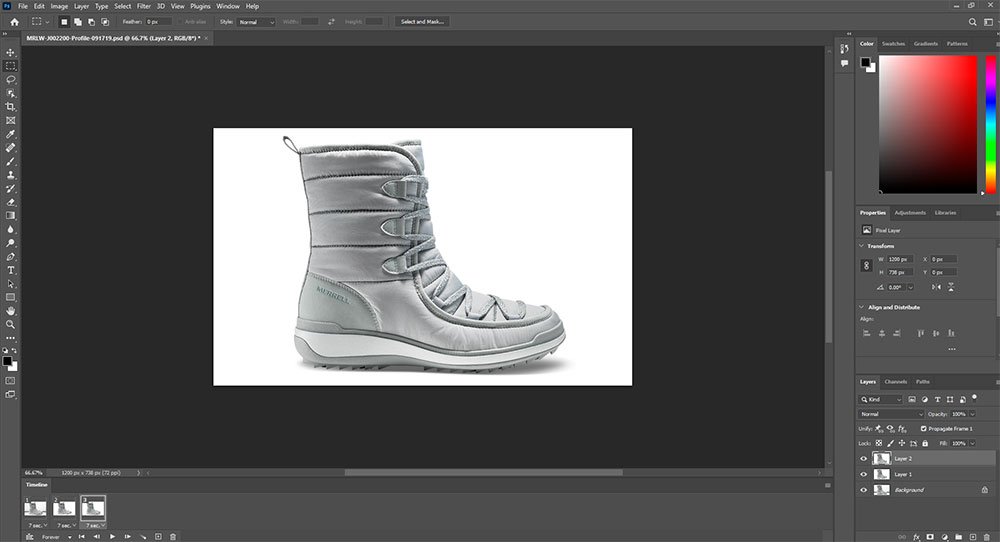 From the top-left menu select File > Export > Save for Web or press Ctrl + Alt + Shift + S (for windows) and Command + Alt + Shift + S (for Mac).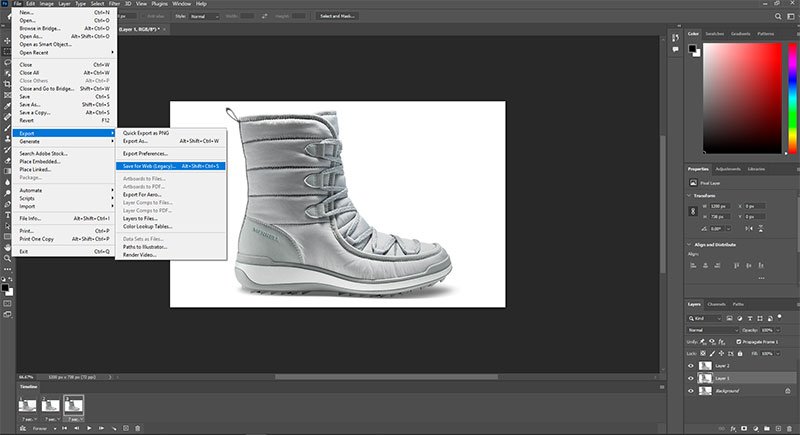 Select Gif 128 Dithered from the dropdown preset menu.
Select the looping option > forever if you are willing to continue the animation continuously.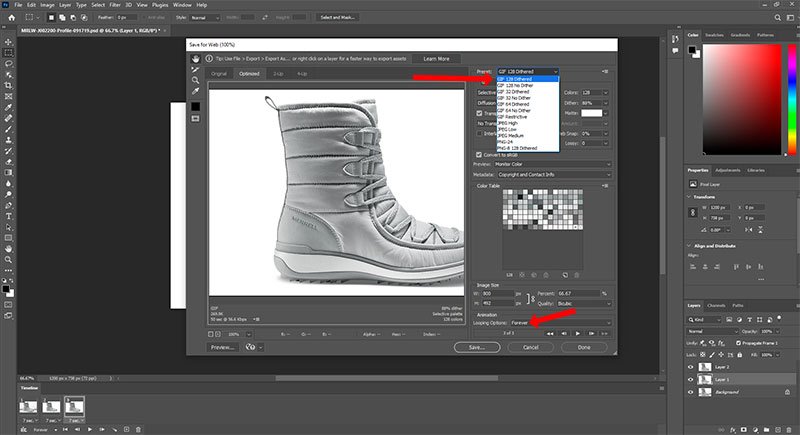 Hit Save... button to finish the Gif export.
Method 02- Save a Copy:
Accomplish your animation or editing part first
From top left menu go to File > Save a Copy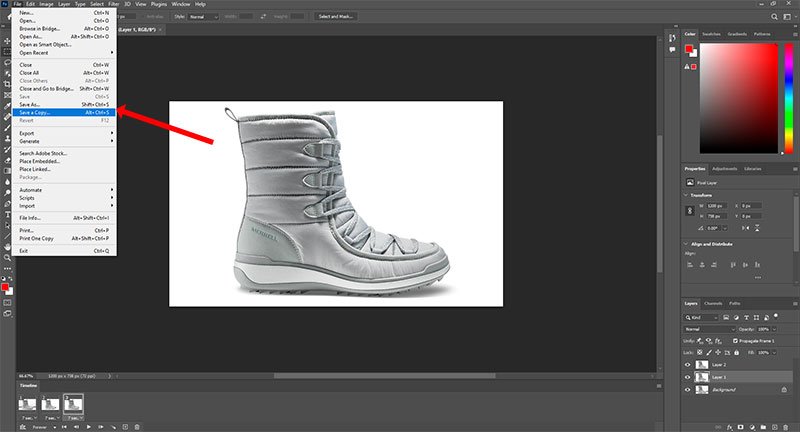 A pop-up page would appear, select file format menu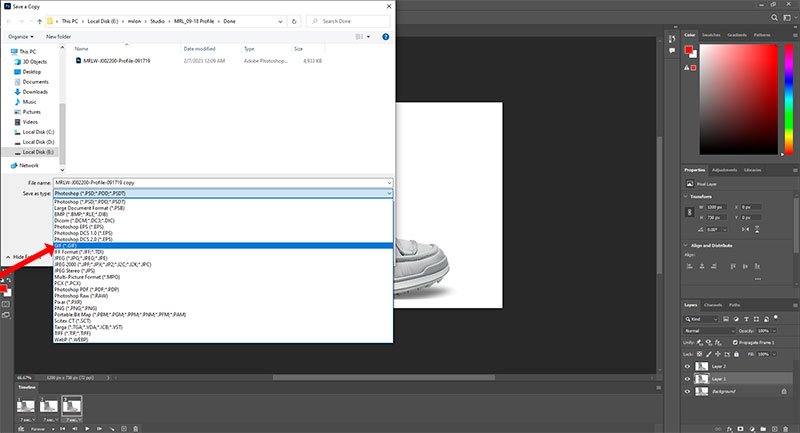 Method 03- Export As Gif:
Once you are doing with your animation or editing projects follow the steps below to export a GIF from Photoshop.
Select File > Export > Export As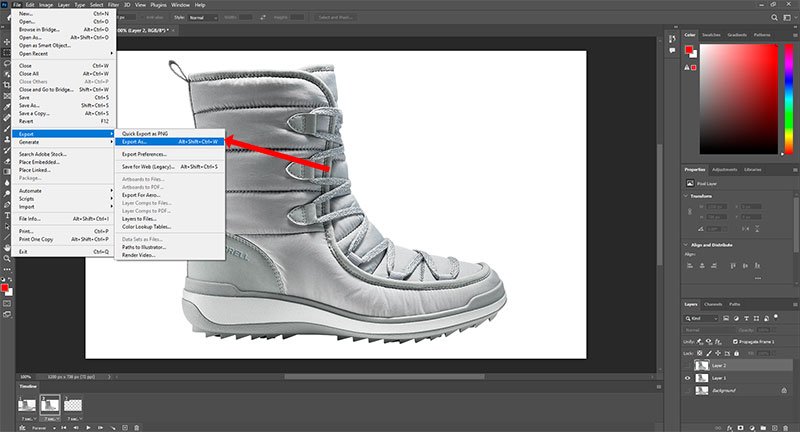 Select Gif from file format setting option of Export As pop-up interface
Adjust image size as per your requirement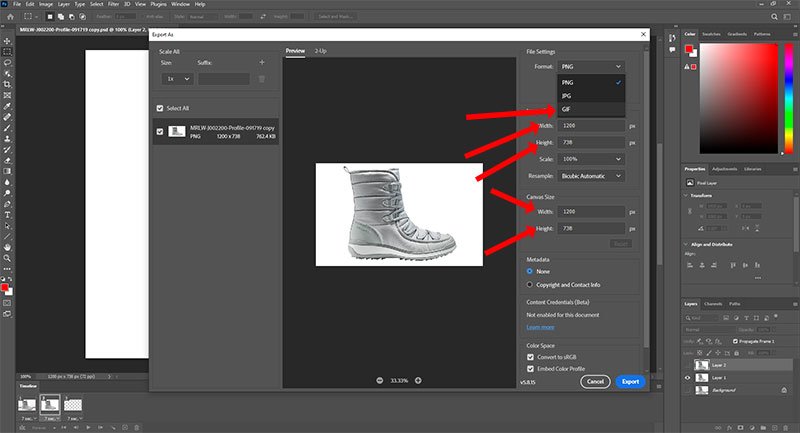 Hit Export All button to save the file
Finally, we recommend you to follow the first method if you are going to use the gif on a website. It would ensure the best possible quality with the least file size. The auto-compression file size ensures faster website by performing smooth file loading.
---
---
---
---
---
---